Welcome to Tully's World, INC.
This page explains the personal intrests of me, Tully Hardy. You can find out many things, such as information about the Philips Nino.
I have had my Nino for a while now. My cousin Matthew, who designed this page, has also recieved one. He enjoys his very much.
---
News Flash
10-5-98-Applian software has released a new version of Quickwallet! Quickwallet 3.0 now has newf unctions, such as the ability to dial numbers by pushing a button. No more trained voice commands just to dial the calling card access number! You can also store up to 400 pages of cards, which are customized buttons that you can add text to. This is extremely useful, for I had been using notetaker to jot down small notes. I can also store passwords, pictures, credit card numbers (If i HAD one!), and other things. DOWNLOAD A FREE VERSION AT http://www.applian.com

7-31-98-My webmaster and I have located many bugs in the page. We have also updated and corrected these bugs. Check out the links page for some new links.

7-31-98-Anyone who needs some good software should visit http://www.applian.com We have found some excellent and USEFUL software here.

9-15-98 We have just discovered how useful Applian Softwares CoolCalc is. Especially for students. It easily replaces the standard windows ce calculator, and it is even customizable. My cousin Matthew especially likes the programmers calculator, because he is taking computer science at school. So go to http://www.applian.com and download the FREE VERSION!!!
---
These are my Windows CE Products and their Accesories.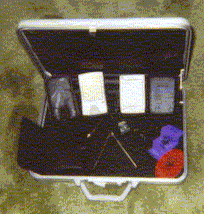 Please select an area of my page to view.
---
Special Thanks to:

Blake Patterson Visit his site at http://personal.cfw.com/~bpatters/html/nino.html He has a very good site and I recieved most of the updates about the NINO through his page.

Matthew Hancock My cousin who made this page for me. Visit his site at http://www.geocities.com/CapeCanaveral/Hangar/9131

My Mom She bought my Nino for my birthday and my Casio E-10.
---
---
This Philips Nino WebRing site owned by Tully Hardy.
Previous | Next | Random Site | List Sites
---
This page was sponsered by Tripod. http://www.tripod.com

This page has been visited
times.